Lagos, 2015
Welcome to the promised land is a photo and gif project shot in 2015 in Lagos, Nigeria during a residency at African Artist Foundation (AAF). The project was then shown for the first time for Dey Your Lane exhibition in Bozar in 2016.
Welcome to the promised land is the name of a church at the entrance of Makoko, a famous floating slum of Lagos, that I used for one of the gif of the series. The name of the series can also be interpreted as a reference to the hope that the thousands of migrants who hit Lagos every day in quest of a better future.
The king, 2015
In Nigeria coral beads are a symbol of royalty. I met this fisherman in Makoko, he was wearing a headset that was locally customized with red plastic beads. I asked him right away to pose for me, I turn the headset around his head and turned him into a king.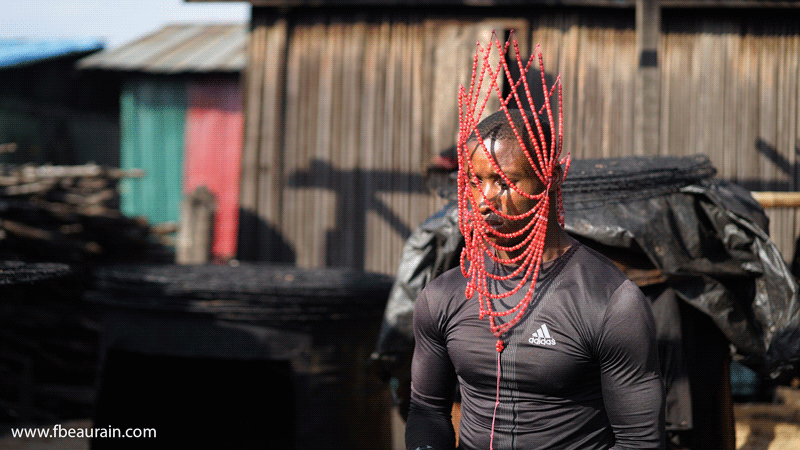 Sky
There are not many games you can play in Makoko, this is maybe why kites are so popular there. The little breeze sometimes pushes the kites towards electric cables and creates some aerial sculpture..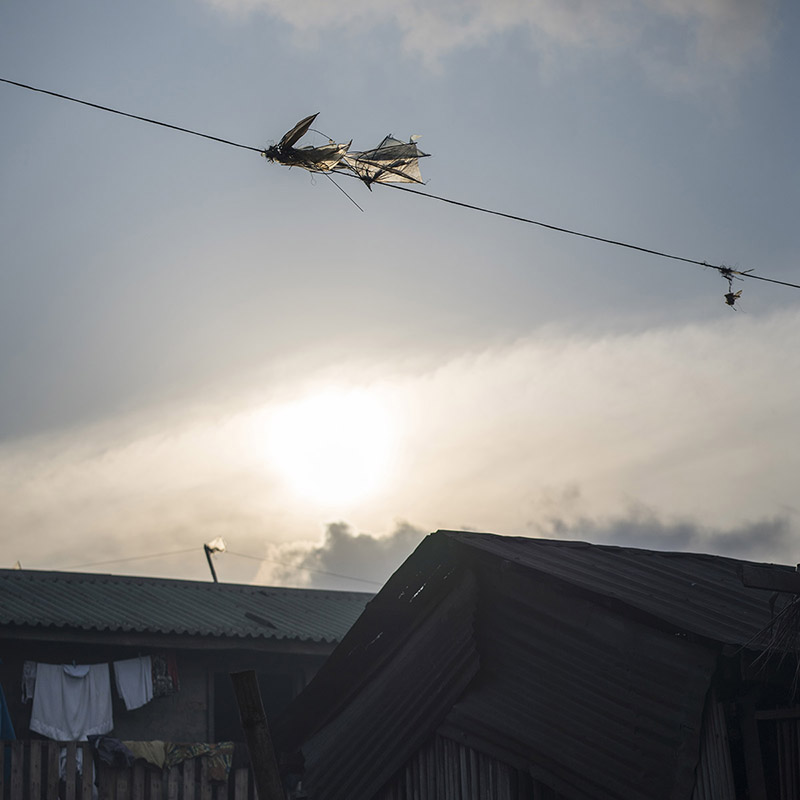 Keji
Purple balloon
It was around 5pm that day in Makoko, this girl passed by and asked for a present. I had a few balloons left in my pocket and gave her one which was fitting her school uniform.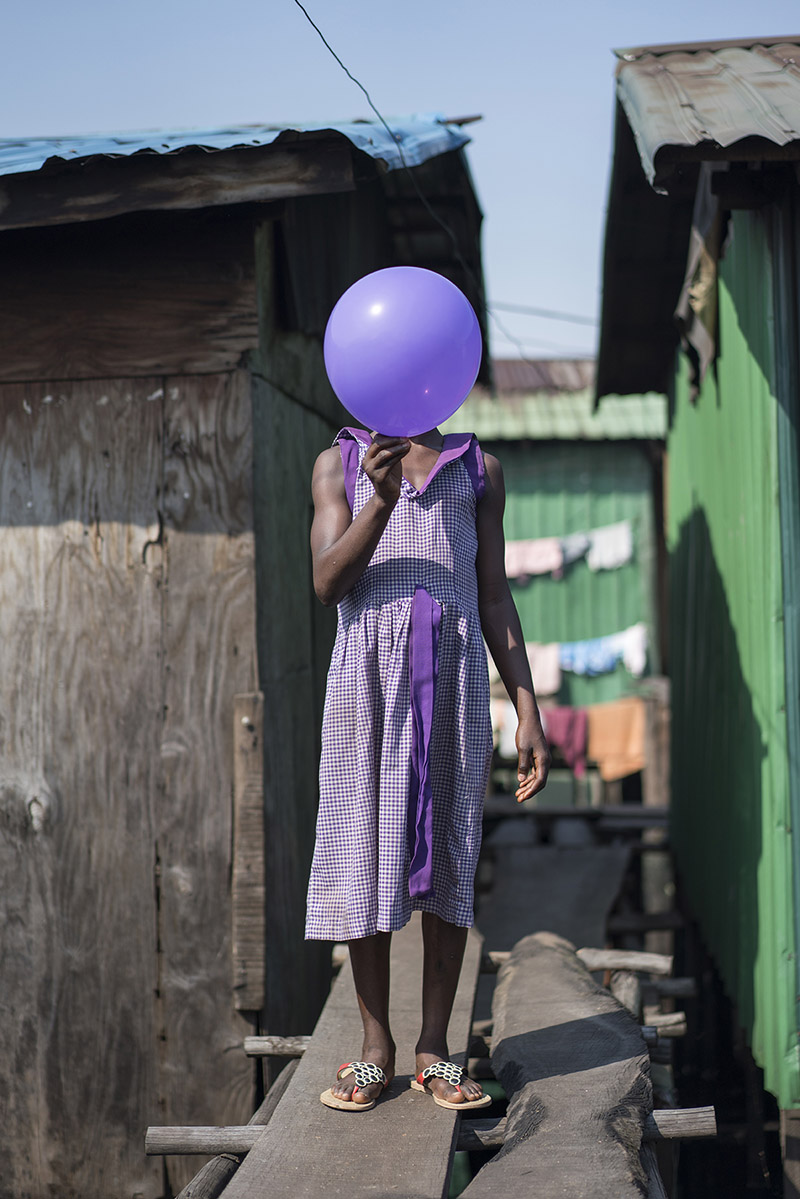 kite