Painted movie posters from Liberia
Here is my collection of painted movie posters from Liberia. Painted on plastified tablecloth, these posters were commonly used in Liberia in the 90's by video clubs for advertisment purposes. The VHS screened were imported from the US and the painters were asked to prepare large size copies of the VHS cover. These video clubs and the posters were very popular in the 90's, but with the rise of Nollywood (along with DVDs and printed posters), the interest for theaters and painted posters disappeared. Most of theaters shut down or started to display soccer games and the painted posters slowly were dumped, lost or damaged.

The collection consists of 56 paintings (39 collected in 2013 and 17 in 2016) on table cloth mostly representing American action, African and kung-fu movies. There are two poster's measures, 4' * 3' and 3' * 2'. All the posters consist of enamel paint on plastic tablecloth. Tablecloth was preferred to primed cotton canvas because it was thought more resistant (posters were nailed outside on any kind of support, exposed to the sun and the rain) and cost efficient. It was not an easy task to find the posters as most of the video-clubs have long dumped their piles of posters. Most of the posters found here were found in video clubs, usually under a mattress or nailed on the tin-roof to make the projection room darker.
"The buddhist fist"
By George S. Josiah, 1997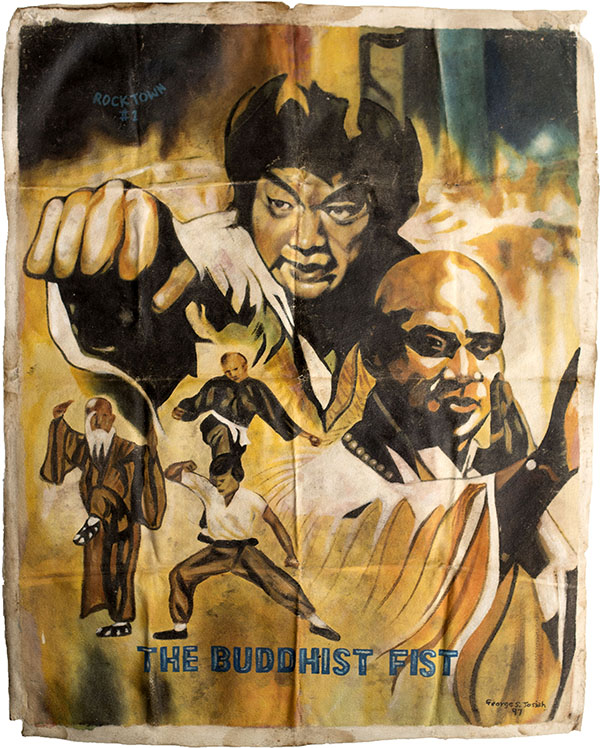 "Robin Hood"
By George S. Josiah, 1998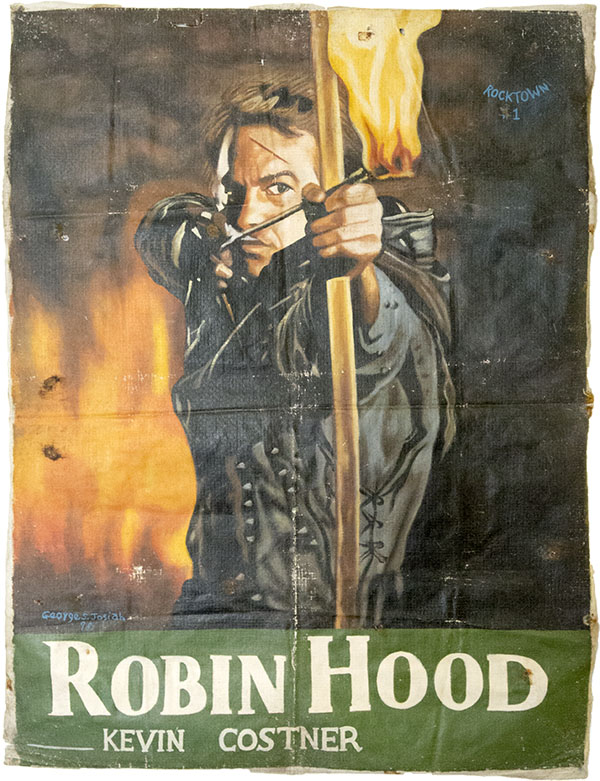 "Fair Game"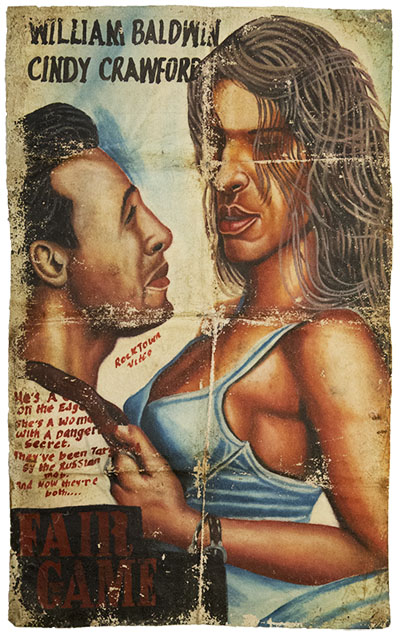 "The Mummy"
By HK Wiah Arts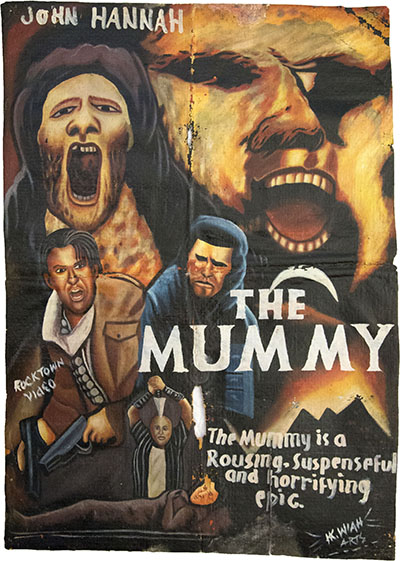 "Sakobi, the snake girl"
By George S. Josiah, 1998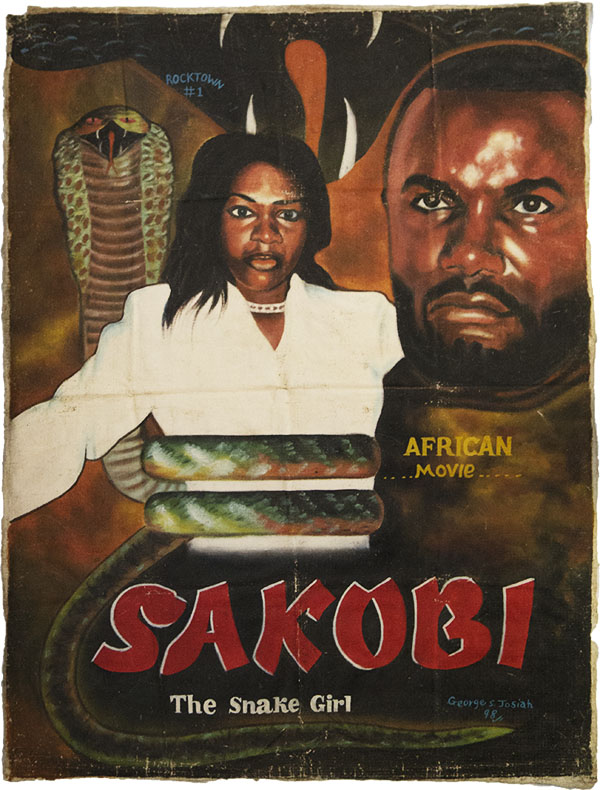 "Desperado"
By George S. Josiah, 1998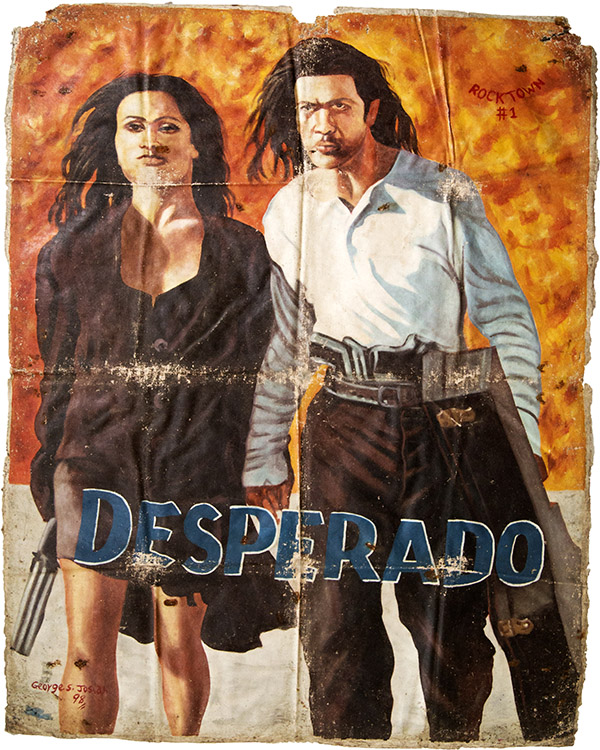 "Invasion USA"
By D.Wolobah, 1997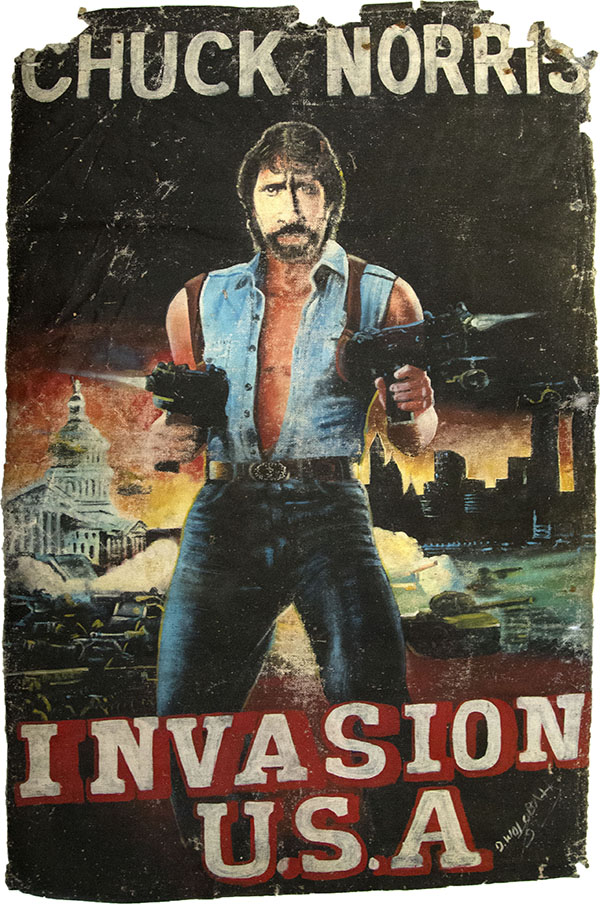 "Home alone 2"
By D.Wolobah, 1997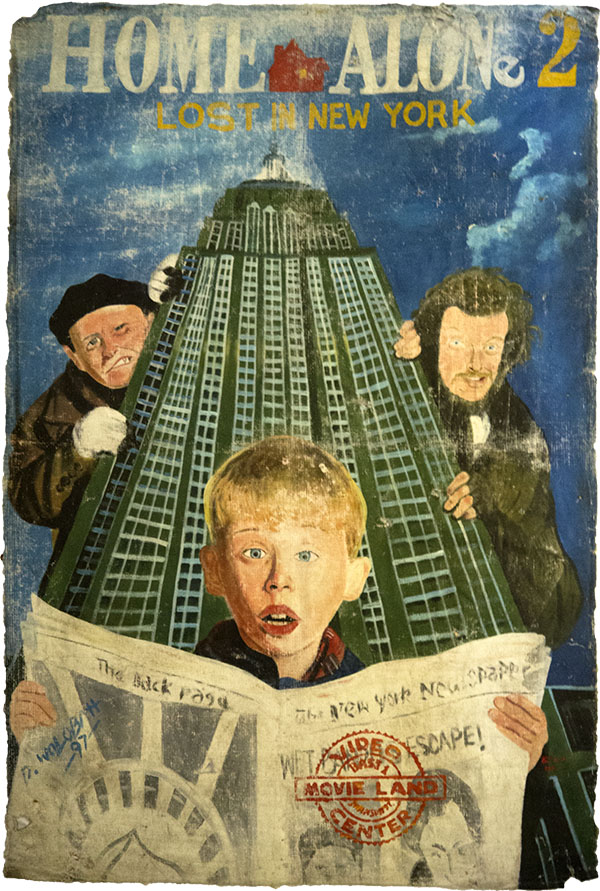 "Damage"
By M.Jorgbor, 1997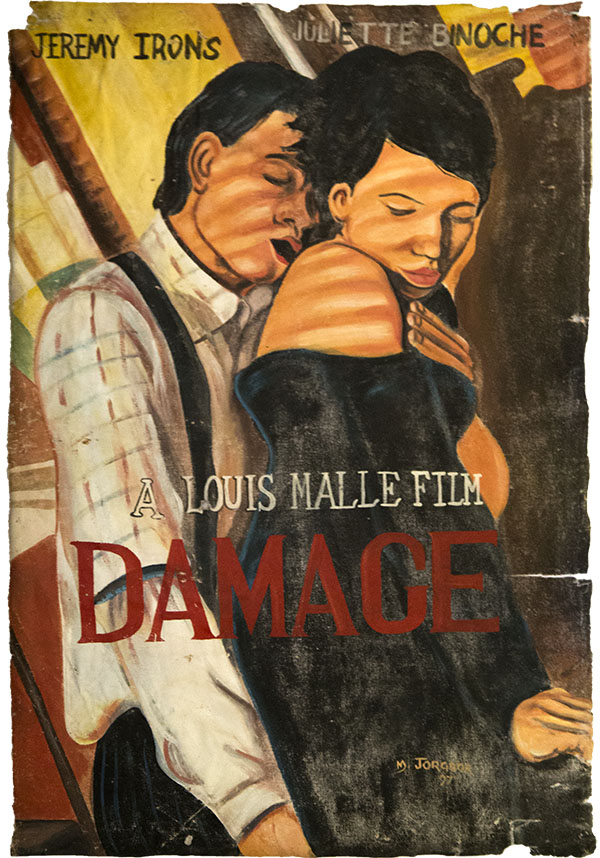 "The world of Drunken Master"
By Mansa