Spring 2013, Monrovia, Liberia
Ducor Hotel is located in central Monrovia (Liberia) on a hilltop. Ducor was completed in 1967 and was at that time the only five star hotel in Africa. The hotel had circa three hundred rooms, pool and a tennis court. The Ducor Hotel closed in 1989, just before the first Liberian Civil War. The building endured much damage during this period, and displaced residents of many of Monrovia's slums began to occupy the hotel's empty rooms. In 2008, the Government of Liberia signed a lease agreement with the Government of Libya, who began clearing the property of debris and of its squatters. 2011 Libyan civil has since delayed the rehabilitation project. Not much is left in the building now except a few graffiti made with charcoal by some squatters.
"my Ducor" is a street-art performance aiming at bringing life back to the building. It covers a few rooms in the 5th floor of the hotel. Drawings are exclusively made out of charcoal and extend over 4 different rooms (517 to 520) and the corridor. All drawings are connected one with the other thanks to a network of cables drawn on the walls symbolizing electrical current. The place is now pretty much appreciated by local artists who take opportunity of this original and free decor for shooting videos and photos.
Corridor 5th floor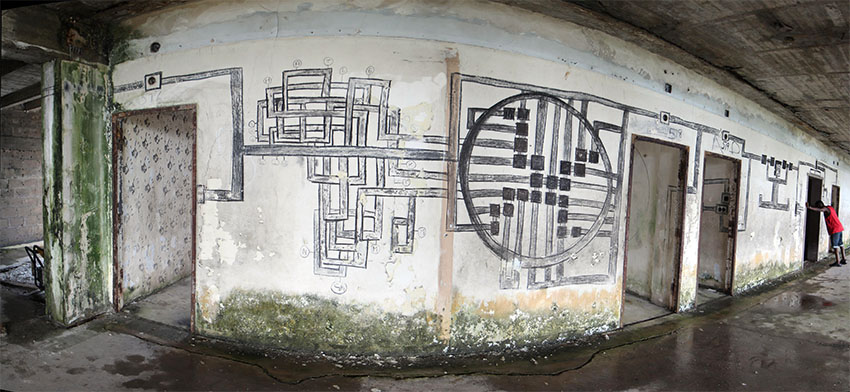 Room 517

Room 519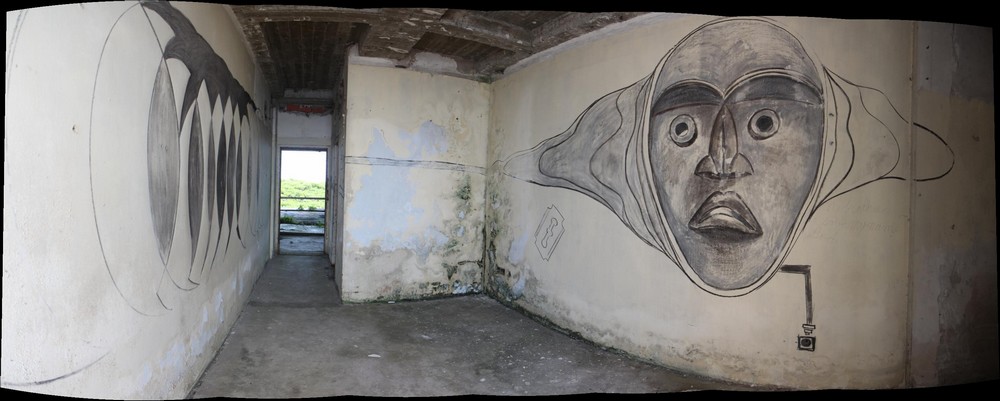 Room 518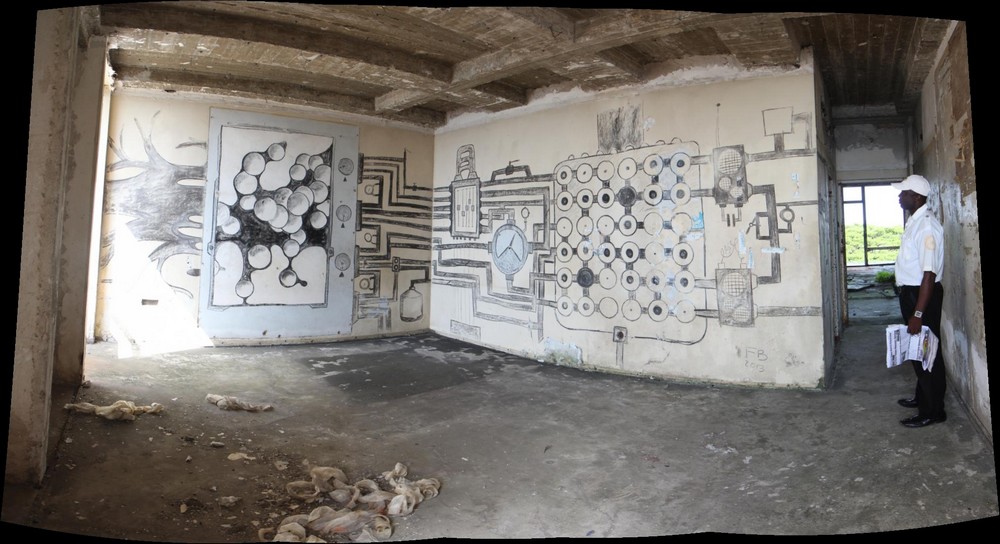 Monrovia animated #015 - Ducor Hotel 5th floor
During the first weeks in Monrovia I started to draw on the walls of Ducor Hotel, which gave me a lot of troubles with the guards and the owner. See "my Ducor" for more details.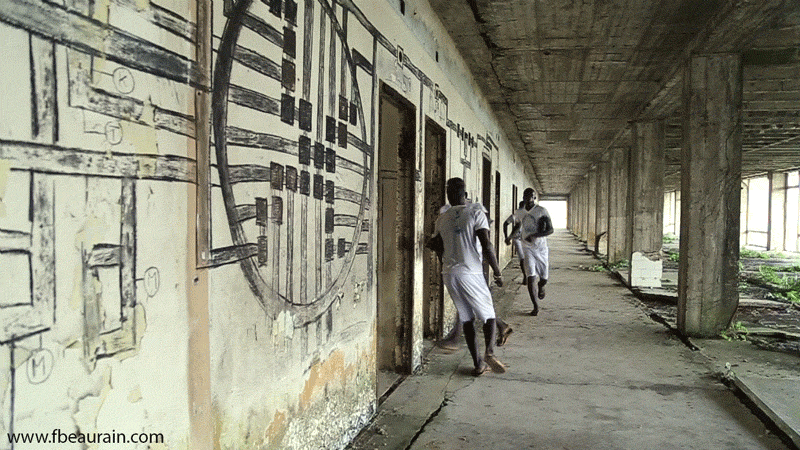 Ragga E Man Ft. Chill Out: Bad Man Thing (2013)