Liberia, 2016
Liberia is one of the poorest countries in the world. It has been through a civil war and recently hit by Ebola. But one may easily forget that this country was the first African republic and for a long time, the most stable and one of the richest in Africa.
In its heyday in the 70s, the Liberian capital was a place of "extreme privilege". The city had several cinemas, conference centers, luxury hotels and countless clubs where some well-known international stars performed. I've been documenting these old buildings for years and I had the idea in 2016 to try to revive them thanks to a naked model who symbolizes the exuberance of the pre-war time.
This project is an invitation to think about the relative stability of our societies. Liberia, once the most stable and one of the richest country in Africa has finally collapsed in disarray.
--
I found five cinemas in Monrovia (Sheila, Gabriel, Crown, Rivoli and Logan Town). Rivoli is the only one that operates as cinema and is currently closed for renovation. Crown and Logan Town are still open but only screen football games. Gabriel is now occupied by a number of families. According to the guard at the Sheila cinema (where this picture was shot), the spaces hasn't been functioning for roughly 20 years.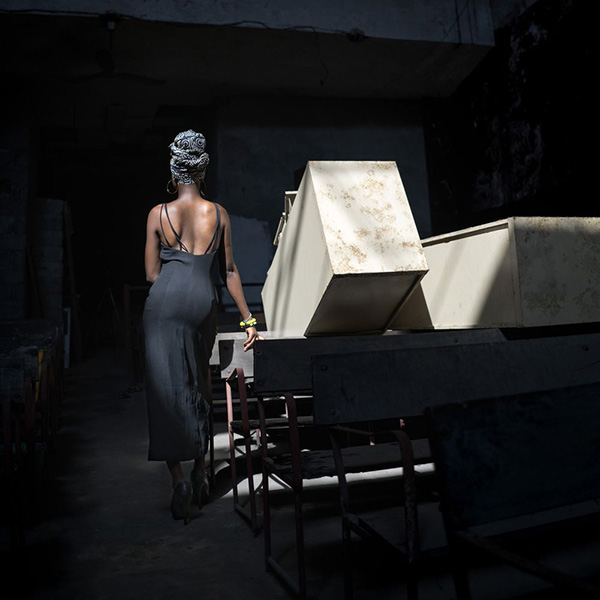 Sheila was far from the smallest of the five cinemas found in Monrovia – the other four are much bigger and have several hundred seatings. The front part of the building is currently rented as an office space.
Sheila does not seem to have been seriously looted, all furniture are still intact, but the roof is a pretty bad shape and let sun rays and rains come inside the building. The guard shared that a few years ago, some people came to Sheila and took the projector and the rest of the cinemas equipment…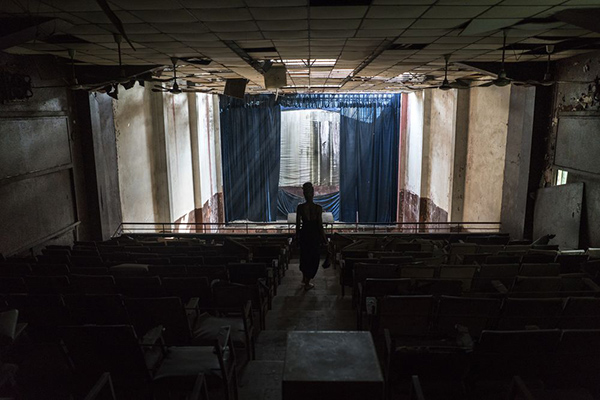 The E.J. Roye served as the headquarters of the True Whig Party (TWP), one of Africa's oldest political parties. The building which faces the recently built Central Bank towers over the Mesurado River and Providence Island, where the first black American settlers landed in 1822.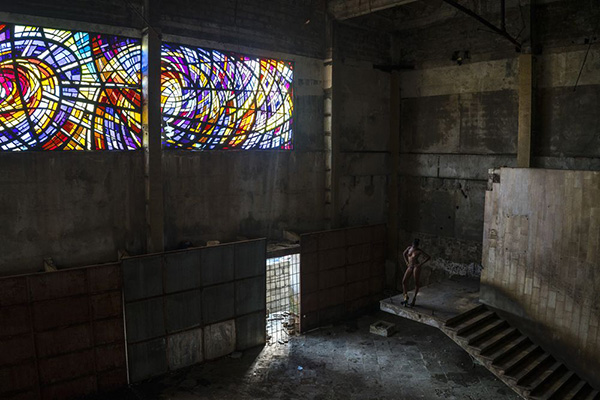 The main entrance of Roye Memorial features a massive abstract stained glass window. It also has decorative concrete slabs showcasing political motifs that combine settler and indigenous designs. The work constitutes a lasting tribute to Vahnjah Richards – Liberia's most famous and talented sculptor who was killed during the war.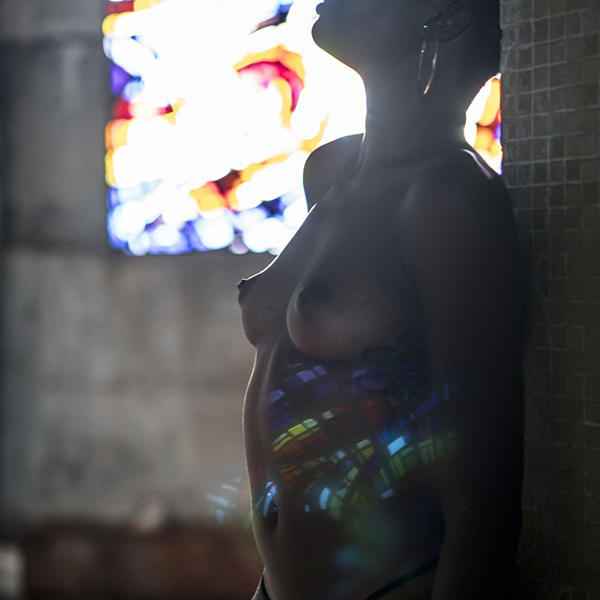 Ducor Hotel is the most emblematic building of Monrovia. Ideally located on top of Snapper Hill, above the city and the Atlantic Ocean, it was built and operated by Intercontinental Group and was among the most famous luxury hotels in Africa.
In 2007 the government evicted the squatters and a year later it leased the hotel to the government of Libya with plans to renovate and reopen Ducor Hotel. However in 2011, with the Arab spring, these plans were abandoned and Ducor Hotel remains deserted.